Letter of thanks from family members of leukemia patients
I am the lover of the patient's family. When we first learned that you and my wife were successfully matched, and when we first learned that you donated hematopoietic stem cells for my wife, you were already the closest and dearest to us. Dear ones, we are ecstatic at this moment. We once swore that we would use our best efforts and best actions in this life to report your kindness, but we don't know your details yet, and we can't take the time to go there. On behalf of my wife, my family, and my relatives, I have this opportunity to express my highest regards to you and your entire family.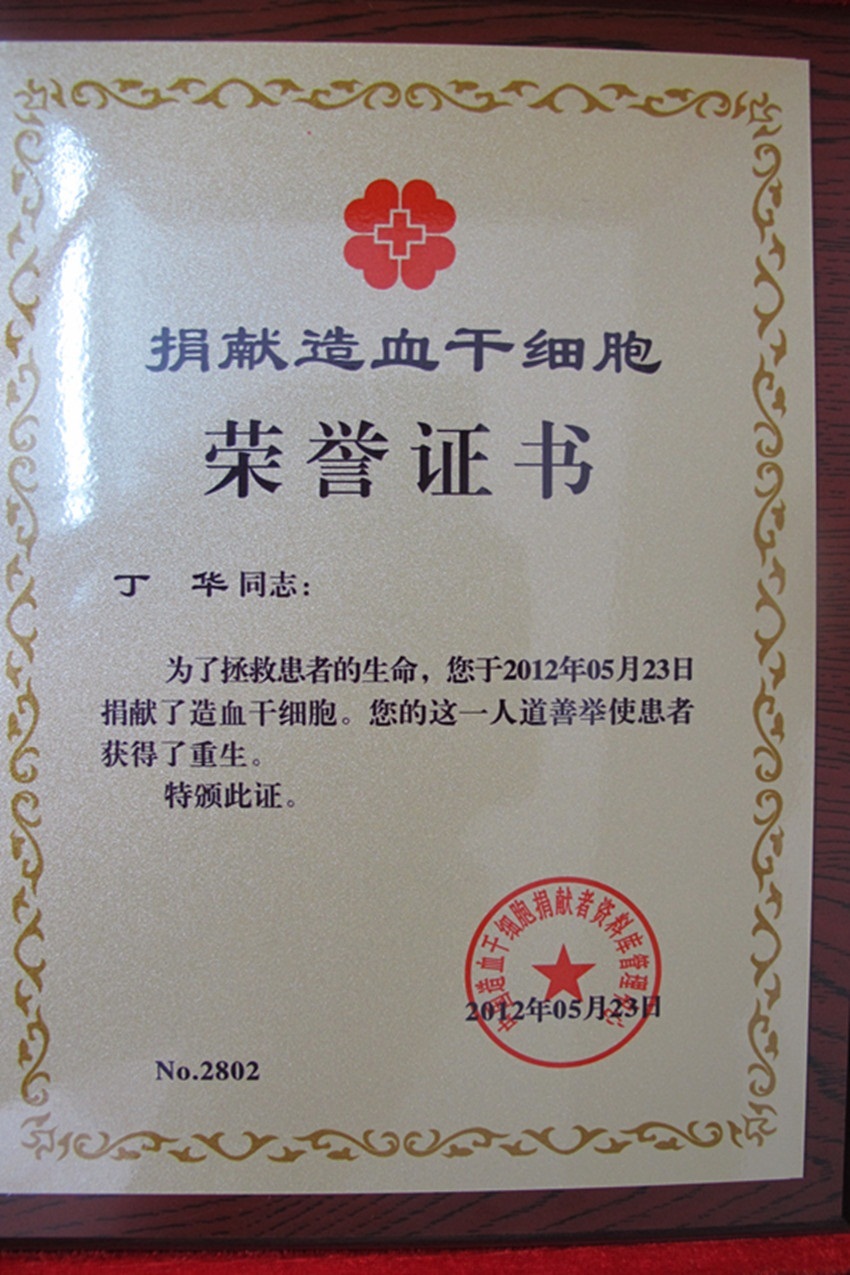 I have a ten-year-old child, and the fact that a family that was happy and prosperous was deeply in debt due to a sudden illness made me unable to face it. It collapsed and the whole family didn't know what to do, my parents were disabled, my father-in-law fell at home while my beloved wife was hospitalized and broke his thigh, bedridden, real life Choked me by the neck, making it hard for me to breathe, and it broke my heart to go home and look at the elderly, and then at the children who were not yet sensible. Later, with the help and matchmaking of Dr. Zhao Guangsheng (homonym) of the Second Hospital and the medical team of the Department of Hematology, under their guidance, concern and support, and with the help of the China Marrow Bank, I found you, a kind-hearted, helpful, selfless and dedicated person. A kind-hearted and benefactor of great kindness and virtue. We don't know how to repay you for a while. Benefactor, you gave us new hope, you gave my wife a second life, and you were our savior. Our whole family would like to thank you. Sincerely, the patient's family!