Learn from Comrade Ding Hua and practice gratitude
On May 15, 2012, Nantong Pangyuan Company received an email from the Nantong Red Cross Society. It turned out to be a letter about our company's Comrade Ding Hua's participation in hematopoietic stem cell transplantation.
Comrade Ding Hua voluntarily signed up to become a hematopoietic stem cell donation registration volunteer on May 22, 2003 (also the earliest group of volunteers in Nantong City at that time), and collected blood samples and entered the Chinese bone marrow bank. On November 11, 2011, Nantong Red Cross received a notice from the Provincial Red Cross Society's Hematopoietic Stem Cell Donor Database Management Center that Ding Hua's histocompatibility antigen (HLA) matched the first match of leukemia patients in the general database. With the full consent of Hua and his family, on November 9, Comrade Ding Hua carefully filled out the "Remobilization Conversation Record", "Volunteer Health Condition Request Form", "Remobilization Informed Consent" and "Volunteer Remobilization Receipt". Four documents were faxed to the Red Cross Society of Jiangsu Province on the same day. On December 6, Comrade Ding Hua conducted high-resolution sampling, and the blood sample was sent to the Suzhou Blood Center for testing on the same day. On February 29, 2012, the Nantong Red Cross Society arranged for Comrade Ding Hua to have a comprehensive physical examination at the Affiliated Hospital of Nantong University. On May 2, the Red Cross Society of Jiangsu Province notified Ding Hua to be admitted to the People's Hospital of Jiangsu Province for a physical examination and hematopoietic stem cell collection after passing the test. On May 3, the Nantong Red Cross Society called Ding Hua's wife to discuss the hematopoietic stem cell donation. On May 4th, Comrade Ding Hua signed the "Consent for Donation of Hematopoietic Stem Cells", he was admitted to Nanjing Drum Tower Hospital on May 18th, and the donation was realized on May 23rd.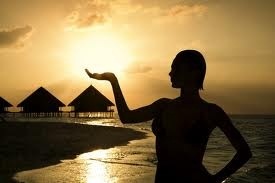 Comrade Ding Hua has gone through more than 8 years from becoming a hematopoietic stem cell donation registration volunteer to the successful initial HLA matching with leukemia patients in the general bank. donate.
The incidence of hematological tumors in my country is only about 3/100,000 of leukemia, that is, about 36,000 people get leukemia every year. Among these patients, most of them are under the age of 30, and more than 50% of them are under the age of 15, which brings great burden and misfortune to the society and family. Although hematopoietic stem cell transplantation is an ideal method for the treatment of hematological tumors, it is not easy to find bone marrow that matches the patient's histocompatibility antigen gene and is not rejected. In order to save an unknown leukemia patient, Comrade Ding Hua, with a selfless and benevolent heart, went to Nanjing to donate hematopoietic stem cells, which is not only the glory of Ding Hua and his family, but also the glory of our company!
Comrade Ding Hua, who is 48 years old this year, is the oldest donor so far in Jiangsu Province. When he heard the news, he did not worry about the impact on his body, but asked the doctor, he is so old, donating Will the vitality of the hematopoietic stem cells affect the recovery of the patient? This kind of selfless love has touched us.
In his usual work, Comrade Ding Hua is conscientious, hard-working, humble and helpful. This time we know that he has donated hematopoietic stem cells voluntarily. Comrade Ding Hua's image is even higher in our hearts! It has also set an example for our employees in the whole company. We must learn from Comrade Ding Hua's noble character of indifference to fame and fortune and selfless dedication; practice gratitude, gratitude to society, gratitude to enterprises, and gratitude to employees; to do more valuable, meaningful, and gifted Warm and harmonious things; it is necessary to add to the icing on the cake, but also to help in the snow!