"Pangyuan" trademark won the 2017 Shanghai Famous Brand (service class)
---
A few days ago, the Shanghai Famous Brand Committee announced that it had announced the 2017 Shanghai Famous Brand/Product/Tomorrow Star Recommended List, and Shanghai Pangyuan Machinery Leasing Co., Ltd. "Pangyuan" trademark won the 2017 Shanghai Famous Brand (service category)!
"Shanghai Famous Brand" has been implemented since 1994. It is adopted by the Shanghai Brand Recommendation Committee in accordance with various indicators such as the declared product's popularity, quality level, corporate quality system, market share, level of happiness given to users, and degree of innovation. Scientific evaluation methods and rigorous evaluation criteria were comprehensively evaluated and eventually produced.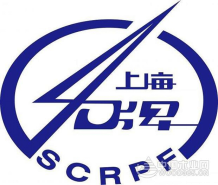 For the enterprise, the brand is the recognition of the market and consumers for the quality of products and services. Therefore, the key to the company's brand building lies in the quality of products and services. The acquisition of this honor is also an affirmation and recognition of the company's implementation of the brand strategy.