Shanghai Pangyuan Intellectual Property Application Obtained Gratifying Results in 2017
---
In 2017, Shanghai Pangyuan Machinery Leasing Co., Ltd. applied for a total of 97 intellectual property rights, including 10 invention patents, 72 utility model patents, 1 appearance patent, 14 software copyrights, a total of 31 utility model patents, and 1 invention patent. Pieces; 14 software copyrights. As of December 31, the company has accumulated 240 intellectual property rights, including 9 invention patents, 203 utility model patents and 28 software copyrights.
Compared with 16 years, the number of company patent applications and acquisitions have increased significantly, especially in the application for invention patents. Both the quantity and quality of patents have greatly improved. According to current data analysis, in 2018, the company's intellectual property rights will have a qualitative leap. Not only will it be in quantity, it will also take a new step in the conversion rate of patents.
The subsidiaries gradually realized the role of intellectual property rights in the development of enterprises, began to take the initiative to innovate, and actively develop new technologies; and gradually realized that new technologies, new processes and new methods are the core competitiveness and long-term driving force for enterprise development.
Attached: The company has a list of invention patents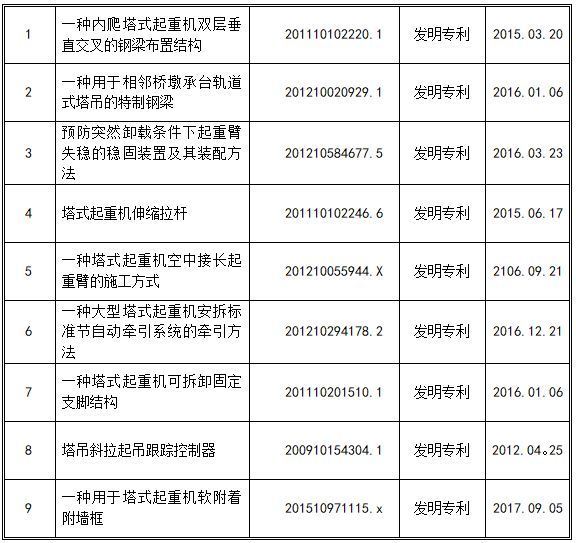 Related News
undefined